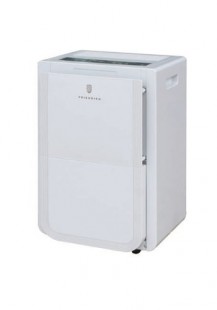 Reasons to buy Friedrich D70BP:
Energy star qualified
Built-in drain pump
Displays room temperature and humidity level
70 pint dehumidifier
Check price here....
summary Review:
PERFORMANCE

Friedrich D70BP

DEHUMIDIFICATION PINT PER DAY
ROOM COVERAGE
FULL WATER TANK ALERT
ELIMINATES BACTERIA
PROTECTS HOME FROM MILDEW & BACTERIA
IDEAL FOR BASEMENT
IDEAL FOR ENCLOSED SPACES
BUILT-IN WATER PUMP
EFFORTLESS HUMIDITY CONTROL
FAN SPEED
ANTI-BACTERIAL MESH FILTER
FEATURES & SPECS

USABILITY

Friedrich D70BP

EASY TO MOVE FROM PLACE TO PLACE
EASY TO EMPTY
EASY TO CONTROL
AUTO RE-START
AUTO SHUT OFF
FULL WATER TANK INDICATOR
REMOVABLE WATER TANK

DESIGN

Friedrich D70BP

WATER TANK CAPACITY
WASHABLE FILTERS
AVAILABLE SETTINGS
PORTABLE DESIGN
SPACE SAVING DESIGN
EMITS HEAT WHEN IN USE
ENERGY STAR RATING
MECHANICAL / ELECTRONIC CONTROLS
POWER CORD LENGTH
DIMENSIONS
WEIGHT
WATTS
Amps

CONCLUSION
DEHUMIDIFICATION PINT PER DAY
Yes
Has the capacity to dehumidify up to 70 pint of moisture per day. Ensure to plug it into a standard 115V electrical outlet for best results.
ROOM COVERAGE
Yes
Suitable for 1300 square feet room coverage
FULL WATER TANK ALERT
Yes
Full bucket indicator – alerts you once water bucket is full and requires emptying.
ELIMINATES BACTERIA
Yes
Eliminates bacteria that cause allergy and other attacks.
PROTECTS HOME FROM MILDEW & BACTERIA
Yes
Removes mildew and bacteria in homes with relative humidity between 30% to 90%
IDEAL FOR BASEMENT
Yes
Auto defrost ideal for basements – lets this unit operate in basements with low temperatures of 41 F.
IDEAL FOR ENCLOSED SPACES
Yes
Effective in enclosed spaces – basements, living rooms, garages, offices etc
BUILT-IN WATER PUMP
Yes
Features a built-in drain pump – pumps condensation in a vertical or horizontal way up to a combined distance of 15 feet. Suitable for nonstop usage.
EFFORTLESS HUMIDITY CONTROL
Yes
Effortless humidity control – allows you set the accurate humidity level between 30% and 90% of relative humidity. Control humidity according to what suits you and family.
MOSITURE REMOVAL ''GALLONS''
FAN SPEED
Yes
Uses 2 fan speeds to remove excessive moisture – 306 CFM at high and 270 CFM at low speeds.
ANTI-BACTERIAL MESH FILTER
Yes
Anti microbial filter – traps and eliminates germs and other particles from its room coverage.
FEATURES & SPECS
Yes
Built in drain pump, Auto start and shut off, auto defrost, 24 hour timer, 2 fan speed, built in casters, washable and slid out anti microbial filter and top mount digital touch controls
EASY TO MOVE FROM PLACE TO PLACE
Yes
Has easy to roll casters at the bottom – smoothly rolls on multiple surfaces without any difficulty.
EASY TO EMPTY
Yes
Has a continuous empty formula through the built in water pump. Drains out water horizontally or vertically. Connect to a sink or window or empty manually by taking out bucket.
EASY TO CONTROL
Yes
Top mount digital touch control provides effortless control. Shows the easy to interpret humidity percentage and room temperature. Controls can be made in a second.
AUTO RE-START
Yes
Auto restart function - lets the unit retain its settings and continue functioning after power outage.
AUTO SHUT OFF
Yes
Auto shut off – shuts down the unit once the humidity levels have reached the desired humidistat setting.
FULL WATER TANK INDICATOR
Yes
Full bucket indicator light – lights nonstop to inform you that water bucket is full.
REMOVABLE WATER TANK
Yes
Condensate bucket is removable with carry handle for easy lifting.
WATER TANK CAPACITY
Yes
Holds in up to 16.2 pints of water – minimizes number of times you have to empty.
WASHABLE FILTERS
Yes
Anti microbial filter can be rinsed with some water and mild soap.
AVAILABLE SETTINGS
Yes
Humidity control, Auto defrost cycle and 2 fan speed settings
PORTABLE DESIGN
Yes
Casters provide portable design to move the unit around.
SPACE SAVING DESIGN
Yes
Compact design with smaller dimensions. Easily fits in closets and other smaller spaces for storage.
EMITS HEAT WHEN IN USE
Yes
Emits heat after a prolonged run time. Heat arises from the fan and makes rooms uncomfortable.
ENERGY STAR RATING
Yes
Energy star qualified – energy consumption low and saves on money.
MECHANICAL / ELECTRONIC CONTROLS
Yes
Electronic controls with top mount digital control
DIMENSIONS
Yes
12 x 15 x 23.2 inches
PROS
Yes
• Has a continuous drain operation • Easy mobility through built in casters • Features 2 fan speeds with high CFM • Easy to control with top mount digital touch controls • Large dehumidification ability of 70 pint per day • Anti microbial filter eliminates bacteria and other particles • 6 feet long power cord doesn't require an extension cord • Clearly display temperature and humidity levels • Has a 24 hour on and off timer • Space saving design • Energy star qualified
CONS
Yes
• Makes noise when in operation and not ideal for bedrooms • Cannot be controlled remotely using wifi and Alexa
WAS THIS REVIEW HELPFUL TO YOU? IF YES, PLEASE SHARE IT WITH A FRIEND.