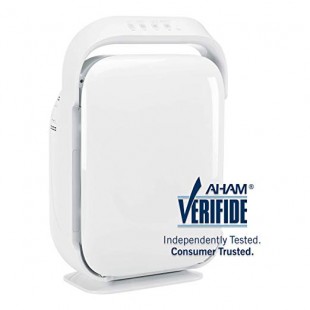 Reasons to buy GermGuardian AC9200WCA:
True HEPA Filter Air Purifier for Home
UV-C Sanitizer Kills germs
Filters Allergies
3-speed high-performance settings
Check price here....
summary Review:
PERFORMANCE

GermGuardian AC9200WCA

HEPA FILTER
TIMER
FOR LARGE ROOMS
REMOVES CIGARETTE ODOR
ROOM SIZE AND AIRFLOW
FIGHTS GERMS
ELIMINATES DUST MITES
REMOVES PET DANDER
GETS RID OF POLLEN
REMOVES SMOKE
REMOVES MOLD
TRAPS ALLERGENS
QUIET OPERATION
WASHABLE PRE-FILTERS
EASY FILTER REPLACEMENT
WATTAGE
ENERGY STAR

USABILITY

GermGuardian AC9200WCA

CONTROLS AND MODES
FILTER REPLACEMENT REMINDER
ECONOMICAL
IDEAL FOR ASTHMATIC PEOPLE
FILTER LIFE - BASED ON USE

SAFETY
APPEARANCE

GermGuardian AC9200WCA

DESIGN
SIZE AND APPEARANCE
WEIGHT
HEPA FILTER
Yes
True hepa filter – purifies home air along with activated carbon filter, pre-filter and UV lights. Capable of minimizing 99.97% of unhealthy particles as small as 0.3 microns.
TIMER
Yes
Programmable timer – has up to 6 hours of air purification before automatically powering off. Will clean and go off even when no one is home
FOR LARGE ROOMS
Yes
Suitable for large rooms within coverage of 335 square feet. Cleans using CADR rating of 265 for pollen, 216 for dust and 216 for smoke.
REMOVES CIGARETTE ODOR
Yes
Removes 99.97% of cigarette odor and every smell. Uses activated charcoal filter to diminish unwanted odor from cigarettes, cooking fumes, pets, smoke etc.
ROOM SIZE AND AIRFLOW
Yes
Has room size coverage of 335 square feet. Suitable for medium to large sized rooms. Can filter indoor air up to 4 times in a single hour at maximum fan speed.
FIGHTS GERMS
Yes
Guards against germs and fights germs. UV-C light kills germs, bacteria and viruses like staph, influenza, rhinovirus etc.
ELIMINATES DUST MITES
Yes
Pre-filter eliminates dust mites – traps all sizes of dust mites usually hiding in carpets. Frees your indoor space from dust mites.
REMOVES PET DANDER
Yes
Removes pet dander – tiny microscopic and flecks of skin shed by pets. Thus causes pet allergy if un removed.
GETS RID OF POLLEN
Yes
Sanitizes air from pollen. Captures all types of pollen in the hepa filter. Frees you from pollen allergy.
REMOVES SMOKE
Yes
Removes up to a size of 0.3 micron of smoke – captures wildfire smoke, cigarettes and fireplace smoke. Makes air healthy to breathe.
REMOVES MOLD
Yes
Removes mold using 3 in 1 filtration system. Destroys all mold spores within its reach. Prevents skin allergies caused by mold fungus.
TRAPS ALLERGENS
Yes
Traps allergens with pre-filter. Captures 99.97% of particles that comprise of allergens and cause asthma.
QUIET OPERATION
Yes
Traps allergens with pre-filter. Captures 99.97% of particles that comprise of allergens and cause asthma.
WASHABLE PRE-FILTERS
Yes
Pre-filter is washable – keep washing the pre-filter once dirty to maintain its high performance and lifespan.
EASY FILTER REPLACEMENT
Yes
Carefully take out the old filter. Insert in the new filter of same brand. Lock the device and run to purify air.
AUTOMATICALLY DETECTS AIRBORNE PARTICLES
WATTAGE
Yes
Has a maximum wattage of up to 78 watts. Lower speed levels use much less wattage and saves on energy.
ENERGY STAR
Yes
Certified by energy star – fulfils all the strict energy guidelines that have been set by the US EPA.
CONTROLS AND MODES
Yes
Features a number of controls and mode for effectiveness. Has programmable timer, ultra quiet mode and top easy to use control panel.
FILTER REPLACEMENT REMINDER
Yes
Filter replacement indicator – begins to alert users once filter requires replacement. Simplifies monitoring of filters.
ECONOMICAL
Yes
Has been certified by energy star – will not consume high amounts of power even when it purifiers air all day long daily.
IDEAL FOR ASTHMATIC PEOPLE
Yes
Made for asthmatic people – lessens the levels of air pollutants that are likely to trigger asthmatic attacks. Purifies indoor air from allergens, germs, dust mites etc
FILTER LIFE - BASED ON USE
Yes
Change the filters after a period of 6 to 8 months approximately. The UV-C bulb can be changed after 10 to 12 months. Replacement varies depending on quality of air and usage.
DESIGN
Yes
Compact with carry handle – the handle makes it easy to move purifier between rooms. White exterior that suits most home and office interior designs.
WAS THIS REVIEW HELPFUL TO YOU? IF YES, PLEASE SHARE IT WITH A FRIEND.