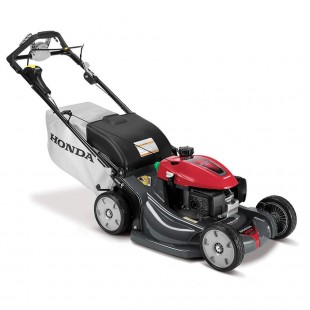 Reasons to buy Honda HRX217K5VKA:
4-in-1 Versamow System Lawn Mower with Clip Director
Features MicroCut Sharp Blades
Self Propelled
Less Fuel Consumption
Check price here....
summary Review:
PERFORMANCE

Honda HRX217K5VKA

CUTTING WIDTH
LONGER MAXIMUM CUTTING HEIGHT
GREATER CUTTING HEIGHT RATIO
SHORTER MINIMUM CUTTING HEIGHT
RUN TIME
MOWING SPEED
REVERSE SPEED
MULCHING FEATURE
GAS POWERED
HORSEPOWER

USABILITY

Honda HRX217K5VKA

DOES IT HAVE VARIABLE SPEED
DOES IT HAVE A BLADE BRAKE
IS IT GAS-POWERED
SELF-PROPELLED
EASY TO PIVOT
EASY HEIGHT-ADJUSTMENT

DESIGN

Honda HRX217K5VKA

SIDE DISCHARGE
GRASS CATHER SIZE
IS IT A ROTARY MOWER
STEEL DECK SIZE
WEIGHT
ENGINE SIZE
WARRANTY PERIOD
CUTTING WIDTH
Yes
21 inches - Great cutting width, you will make less passes
LONGER MAXIMUM CUTTING HEIGHT
Yes
102mm - This will enable mow un-even lawn.
GREATER CUTTING HEIGHT RATIO
Yes
5.34 - This is the ratio between minimum and maximum cutting heights.
SHORTER MINIMUM CUTTING HEIGHT
Yes
19mm - You can adjust the mower upto 19mm - this will enable you achive nice looking lawn.
MOWING SPEED
Yes
0 to 4 mph - Fast and swift. You will mow a larger lawn in a few hours or minutes.
MULCHING FEATURE
Yes
The mulching function ensures that grass is chopped into small pieces and mulched into your lawn for extra fertilization.
DOES IT HAVE AN OVERHEAD VALVE ENGINE
GAS POWERED
Yes
Uses premium gasoline
HORSEPOWER
Yes
4.4hp - Engine type is Honda GCV200
DOES IT HAVE VARIABLE SPEED
Yes
Choose between different speeds - You can slow down or speed up basing on the set-up of the lawn.
DOES IT HAVE A BLADE BRAKE
Yes
Use the BLADE BRAKE to stop the rotation of blades without shutting down the mower.
DOES IT HAVE AN ELECTRIC START
SELF-PROPELLED
Yes
Very easy to push - you don't have to use lots of energy.
EASY TO PIVOT
Yes
Since its self propelled and adjustable - you can easily pivot it.
EASY HEIGHT-ADJUSTMENT
Yes
Choose from 7 adjustment settings to get better results.
SIDE DISCHARGE
Yes
Rear Discharge not Side Discharge
DOES IT HAVE AN OVERHEAD VALVE ENGINE
IS IT A ROTARY MOWER
Yes
Its blades cut grass in a circular form - rotating on a vertical axis
WEIGHT
Yes
Operating weight 91 lb / Dry weight 89 lb
WARRANTY PERIOD
Yes
5 year mower warranty
WAS THIS REVIEW HELPFUL TO YOU? IF YES, PLEASE SHARE IT WITH A FRIEND.