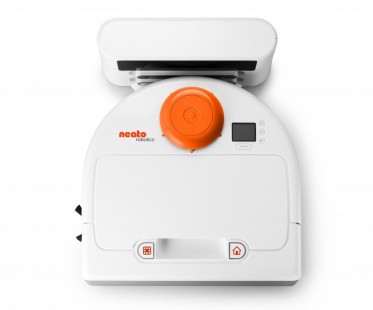 Reasons to buy Neato Botvac 70e:
Cleans under furniture & sees in the dark.
Heavy-duty blade brush and a standard filter.
Laser-guided navigation system scans & maps the room.
D-shaped for easy cleaning of corners & wall-edges.
See price on Amazon
summary Review:
PERFORMANCE

Neato Botvac 70e

CLEANS UNDER FURNITURE
COVERAGE
SUCTION POWER
IDEAL FOR HOMES WITH PETS
CLEAN CORNERS AND ALONG WALLS
BATTERY LIFE
CHARGE TIME
MULTI-FLOOR CLEANING
FOR LARGE ROOMS
AUTO DOCKS AND RECHARGE
RESUMES AFTER AUTO RECHARGING
MULTI-ROOM NAVIGATION
AVOIDS STAIRS AND OBJECTS
HEPA FILTER
MAPS & PLANS ROUTE
CONCENTRATED CLEANING

USABILITY

Neato Botvac 70e

HASSLE FREE OPERATION
CAN BE SCHEDULED
ZONE CLEANING

DESIGN

Neato Botvac 70e

LARGE DEBRIS BIN
LOW PROFILE DESIGN
BOUNDARY STRIPS INCLUDED
BATTERY CAPACITY
DUST BIN CAPACITY
FULL BIN INDICATOR
PRODUCT DIMENSIONS
WEIGHT

CONCLUSION
CLEANS UNDER FURNITURE
Yes
At only 3.9-inches, this device can easily clean under furniture above 4-inches high.
COVERAGE
Yes
It can clean small-to-medium room of up-to 2200sq.ft.
SUCTION POWER
Yes
It has a true suction power which sucks-in dirt rather than just sweeping it in.
IDEAL FOR HOMES WITH PETS
Yes
Uses a heavy-duty blade brush and a standard filter to cleanup pet-hair.
CLEAN CORNERS AND ALONG WALLS
Yes
The D-shape and side-brush allow this unit to thoroughly clean along walls and deep into corners.
BATTERY LIFE
Yes
Uses an advanced NiMH (nickel metal hydride) that enables it to run for about 60-to-90 minutes.
CHARGE TIME
Yes
Its Nickel Metal Hydride battery will take around 2-hours to get fully-charged.
MULTI-FLOOR CLEANING
Yes
This robot features high-grade wheels that allow it go over different floors thus facilitating for multi-floor cleaning.
DEEP CLEANS THICK CARPETS
FOR LARGE ROOMS
Yes
It can thoroughly clean larger rooms of up-to 2200sq.ft.
AUTO DOCKS AND RECHARGE
Yes
Automatically goes back to charge base when the battery is low on power and after returns to where it left-off.
RESUMES AFTER AUTO RECHARGING
Yes
After getting fully-charged, this device will automatically return and start cleaning from where it left-off.
MULTI-ROOM NAVIGATION
Yes
Automatically moves from room to room using patented laser-guided technology that scans and maps the room, plans and methodically cleans.
AVOIDS STAIRS AND OBJECTS
Yes
It's equipped with Anti-drop and Anti-collision sensors that prevent it from bumping into obstacles and falling off stairs.
HEPA FILTER
Yes
Uses a HEPA Filter to trap and remove dust, pet dander, allergens, and very small particles that can trigger allergies.
MAPS & PLANS ROUTE
Yes
Uses Laser-guided navigation system to scan and map the room then plans and methodically cleans without bumping around
CONCENTRATED CLEANING
Yes
Features a spot-clean-mode that allows it to work on the same spot and until it gets thoroughly clean.
HASSLE FREE OPERATION
Yes
This unit can be scheduled for daily cleanings or you can push the included buttons for instant multi-room or spot cleaning. It even features a LED-screen that allows for easy setup of modes.
REMOTE CONTROL WITH MOBILE APP
CAN BE SCHEDULED
Yes
You can use the On-Board scheduling button to create cleaning schedules for 7-days.
ZONE CLEANING
Yes
It uses magnetic area blocking strips that prevent it from cleaning where you don't want to and instead clean only particular zones of your home.
LARGE DEBRIS BIN
Yes
It has a larger 700ml dirt-bin which allows it to clean a wider area without getting clogged.
LOW PROFILE DESIGN
Yes
It features a low-profile design with a height of only 3.9-inches which allows it to clean under cabinets and furniture.
BOUNDARY STRIPS INCLUDED
Yes
Comes with Boundary magnetic strips that help to block it from areas where you don't want it to go.
BATTERY CAPACITY
Yes
2600mHz NiMH battery.
FULL BIN INDICATOR
Yes
Features a full-bin-indicator that alerts you when it's time to empty the dustbin.
PRODUCT DIMENSIONS
Yes
12.7"L x 13.2"W x 3.9"H
PROS
Yes
• Powerful Nickel Metal Hydride battery. • Wider and bigger brush roll covers more area. • Bigger dirt cup that picks-up more dirt. • Side brush for edge and corner cleaning. • Maps and plans the cleaning path. • Scheduling function. • Multi-room cleaning. • Spot/concentrated cleaning.
CONS
Yes
• It's a bit noisy. • Lacks Wi-Fi connectivity. • No Mobile-App. • Doesn't perform well on thick-carpets.
WAS THIS REVIEW HELPFUL TO YOU? IF YES, PLEASE SHARE IT WITH A FRIEND.