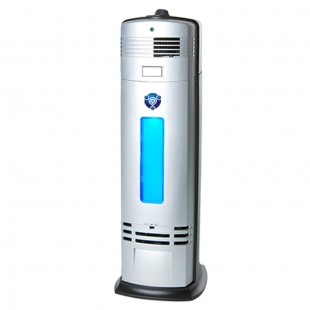 Reasons to buy OION S-3000:
Saves money and environment
Electrostatic Ionizer Purification
Whisper Quiet Fan and Night Light
UVGI technology
Check price here....
summary Review:
PERFORMANCE

OION S-3000

REMOVES CIGARETTE ODOR
ROOM SIZE AND AIRFLOW
FIGHTS GERMS
ELIMINATES DUST MITES
REMOVES PET DANDER
REMOVES SMOKE
REMOVES MOLD
TRAPS ALLERGENS
QUIET OPERATION
WASHABLE PRE-FILTERS
SLEEP MODE
WATTAGE

USABILITY

OION S-3000

CONTROLS AND MODES
ECONOMICAL
AFFORDABLE
IDEAL FOR ASTHMATIC PEOPLE
FILTER LIFE - BASED ON USE

SAFETY
APPEARANCE

OION S-3000

DESIGN
SIZE AND APPEARANCE
WEIGHT
REMOVES CIGARETTE ODOR
Yes
The electrostatic ionizer purification removes cigarette odor and any other unpleasant odors in the house.
ROOM SIZE AND AIRFLOW
Yes
This unit works for very small spaces although it does not state the airflow.
FIGHTS GERMS
Yes
Unit has a UVGI technology that kills and fights germs including viruses, bacteria other microorganisms that cause disease.
ELIMINATES DUST MITES
Yes
This unit gets rid of dust mites in a very small sized space like a closet. It produces some ozone in the air that helps to settle the dust from the air down to the floor where it can be vacuumed later.
REMOVES PET DANDER
Yes
Device has an electrostatic ionizer purification that eliminates airborne pollutants such as pet dander but for a very small sized room.
REMOVES SMOKE
Yes
Device is capable of taking smoke away from the room however the time taken to get rid of the smoke depends on the size of the room.
REMOVES MOLD
Yes
The negative ions produced by the electrostatic ionizer work greatly to eliminate and overpower mold spores in a room.
TRAPS ALLERGENS
Yes
The negative ions (01) remove airborne particles as small as allergens in a designated space.
QUIET OPERATION
Yes
Device has a whisper quiet fan that enables it to silently cleans and sanitizes the air around the room.
WASHABLE PRE-FILTERS
Yes
This unit's filters are washable which keeps them efficient for a long time meanwhile it does not need filter replacement as they can be washed and recycled.
AUTOMATICALLY DETECTS AIRBORNE PARTICLES
SLEEP MODE
Yes
Device has a sleep mode that activates a whisper quiet fan and night light while it cleans and sterilizes air without being a disturbance to you or even those around you.
WATTAGE
Yes
Device uses 7.5 watts of energy
CONTROLS AND MODES
Yes
This unit has a whisper quiet fan and night light enabling sleep mode, carbon filtration and ozone power and a UVGI technology .
FILTER REPLACEMENT REMINDER
ECONOMICAL
Yes
Device is economical as you never need to replace filters and it uses a limited power consumption rate.
AFFORDABLE
Yes
It is cheap and affordable to a big number of people.
IDEAL FOR ASTHMATIC PEOPLE
Yes
Device is useful as it works well with eliminating asthma triggers in a room making it ideal for asthmatic people.
FILTER LIFE - BASED ON USE
DESIGN
Yes
Device is in a small cylindrical shape.
SIZE AND APPEARANCE
Yes
5.5 x 6.5 x 17 inches
WEIGHT
Yes
Device weighs a total of 3.6 pounds
WAS THIS REVIEW HELPFUL TO YOU? IF YES, PLEASE SHARE IT WITH A FRIEND.