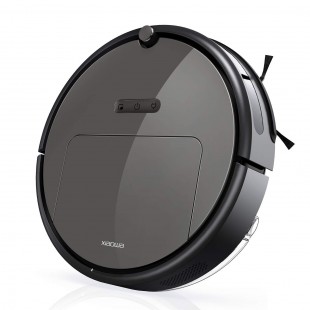 Reasons to buy Roborock E35:
Vacuum and Mop
2000Pa Strong Suction
Handles Hard Floors and Carpets
Ideal for Homes with Pets
Check price here....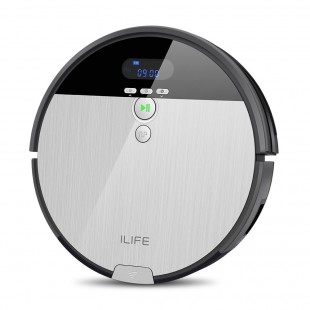 Reasons to buy iLife V8s :
Can clean under very low profile furniture
Affordable
Auto Recharges
Has a Large 750ML dustbin
Check price here....
summary Review:
PERFORMANCE

WINNER :

Roborock E35

FOR LARGE ROOMS
RESUMES AFTER AUTO RECHARGING
CONCENTRATED CLEANING

USABILITY

WINNER :

Roborock E35

REMOTE CONTROL WITH MOBILE APP
WIFI CONNECTED
ZONE CLEANING

DESIGN

WINNER :

Roborock E35

FULL BIN INDICATOR
VIRTUAL WALL INCLUDED

CONCLUSION
Reasons why we like it:
FOR LARGE ROOMS
RESUMES AFTER AUTO RECHARGING
CONCENTRATED CLEANING
REMOTE CONTROL WITH MOBILE APP
WIFI CONNECTED
ZONE CLEANING
FULL BIN INDICATOR
VIRTUAL WALL INCLUDED
Check price here....
CLEANS UNDER FURNITURE
Yes
About 3.6 inches tall – will cleans under furniture above 3.6 inches and might fail to enter under furniture below 3.6 inches.
Yes
With its 3.19 inches tall – This robot can clean under very low profile furniture
COVERAGE
Yes
1076 Sq.ft – According to this coverage, iLife V8s is ideal for medium sized rooms.
SUCTION POWER
Yes
Up to 2000 Pa – will deliver up to 13 kinds of sensors for different cleaning needs. Chose from any option for 30% quicker cleaning.
Yes
1000 Pa - Not the best on the market. But it can perform very well on hard floors and light carpets.
IDEAL FOR HOMES WITH PETS
Yes
Tangle free brushes and wheels ideal for homes with pets. Effectively capture pet hairs without tangling on brush bristles.
Yes
Once set in the MAX mode, It can pick up pet hair on hard floors. However, it might not do a great job on thick carpets because its suction power is below 3000 pa.
CLEAN CORNERS AND ALONG WALLS
Yes
Edge and corner cleaning brushes – extend to the hard areas to pull out dust, hair and other particles hidden in them.
Yes
With the help of the Edge cleaning mode - the device will be in position to thoroughly clean both corners and wall edges in your room.
BATTERY LIFE
Yes
Up to 2.5 hours or 150 minutes of nonstop operation
Yes
80 min - of runtime. Better than some robots. At least it will accomplish more in a short period of time. It won't always go back to auto recharge.
CHARGE TIME
Yes
300 min - Now that is quite long compared to the 120 minutes charging time by Roomba Robots.
MULTI-FLOOR CLEANING
Yes
Uses powerful suction to pick up unwanted particles from multiple floors. Will lift grimes hidden deep in carpets and collect dust from hard floors.
Yes
It is able to clean both hard floors and low-pile carpets. Bare floors it can vacuum and clean include; laminate, marble tile, hardwood, ceramic tile, linoleum
DEEP CLEANS THICK CARPETS
FOR LARGE ROOMS
Yes
Thoroughly cleans large room within 150 minutes. Make sure floors are free from plastic bags, drapes, cables and other potential hazards.
AUTO DOCKS AND RECHARGE
Yes
Will dock automatically once battery is low on power. Runs to the dock and charges on its own even when no one is home.
Yes
Can return back to the charging station and recharge. Battery life is 80 minutes and charge time is 200 minutes.
RESUMES AFTER AUTO RECHARGING
Yes
After recharge, Roborock E35 Heads back to where it had stopped. Resumes cleaning without skipping a spot.
MULTI-ROOM NAVIGATION
Yes
Logically moves from room to room. Features dual gyroscopes plus dual optical motion tracking sensors. Will analyze and monitor every movement it takes around the home.
Yes
It can clean multiple rooms using a navigation and mapping system.
AVOIDS STAIRS AND OBJECTS
Yes
Cliff and object avoidance sensors – work hand in hand to redirect from stairs and clean around objects without running them over.
Yes
Features an Anti drop and Cliff sensor which prevents it from bumping into objects and falling over cliffs.
QUIET OPERATION
Yes
Features a silent mode for quiet operation. Suitable for bedrooms
Yes
This device can be whisper-silent when under operation.
BOOSTS SUCTION POWER
Yes
Carpet boost function – sensors carpets and then automatically increase the suction power to maximum. Eliminates the deeply lodged dirt hidden in carpets .
Yes
It features a MAX-mode that helps to increase suction-power in-order to thoroughly clean hard-floors.
HEPA FILTER
Yes
Has a HEPA Filter which removes 99% of allergens and dust mites that could make you sick.
MAPS & PLANS ROUTE
Yes
Plans cleaning routes quickly. Analyzes and observes the movement that it takes using the dual gyroscopes and optical motion tracking sensors. It then uses the information gathered to make effective cleaning routes.
Yes
It automatically plans its cleaning area. Mark out objects, cliffs and free space to be cleaned.
SWEEPS AND MOPS
Yes
Vacuums, sweeps and mops multiple floor surfaces.
Yes
While in the moping mode, the device will mop and vacuum your room thoroughly. If you have carpets, put the device against the carpet area. After that turn on the vacuum mode - the unit will divide the whole area and know which areas to avoid.
CONCENTRATED CLEANING
Yes
Maximum cleaning mode for concentrated cleaning. Increase the suction power to cleaned areas highly piled with dust.

Roborock E35
HASSLE FREE OPERATION
Yes
Hassle free operation using the Mi App and simple control panel. Provides control from anywhere in quick steps.
Yes
Works with a remote but it won't respond to it when moving. Don't try to change its direction with a remote control while it's in action, this will mess up its vacuuming route.
REMOTE CONTROL WITH MOBILE APP
Yes
Download Mi home app on your Smartphone device. It lets schedule, start, stop, control movement direction, check accessory status, customize, charge etc from anywhere.
WIFI CONNECTED
Yes
Connects to home Wifi – will require a 2.4 GHz wifi network to operate.
CAN BE SCHEDULED
Yes
Accepts advanced scheduling. Use the Mi home app to set the time and days in which you want the Roborock E35 to clean. It will automatically run on schedule.
Yes
Features a Multi-task programmable schedule system which allows you to create cleaning schedule for a week.
ZONE CLEANING
Yes
Use the Mi home app to restrict the unit from entering some rooms or cleaning other areas. Change its direction as it moves.

Roborock E35
LARGE DEBRIS BIN
Yes
0.64 litre capacity – takes in large debris like food crumbs
Yes
750 ml – large enough to accommodate large debris
LOW PROFILE DESIGN
Yes
3.6 inches low profile design – no difficulty entering under furniture, beds, sofas and other hard to reach areas
Yes
8.1 cm in height – very good low profile design. Can get under furniture and sofas.
BATTERY CAPACITY
Yes
5200 mAh powerful battery capacity
Yes
2600 mAh – very low when compared with other top models
DUST BIN CAPACITY
Yes
750 ml - Large Dustbin Capacity. You don't have to empty the bin all the time.
PRODUCT DIMENSIONS
Yes
13.7 x 13.8 x 3.6 inches

Roborock E35
PROS
Yes
• Long cleaning hours of up to 150 minutes • Can sweep, vacuum and mop hard floors and carpets • Maps out a 1.2 diameter square for spot cleaning • Automatically recharges and resumes cleaning again • Tangle free design with included accessory to remove tangles • Has a high efficiencyE11 air filter capable of removing 99.2% of dust • Suitable for homes with pets • Cleans large rooms
Yes
• Large dustbin • HEPA Filtration system captures 99% of allergens • Mops and Sweeps • You can create weekly schedules • Very good at cleaning corners
CONS
Yes
• Fails to deep clean thick piled carpets • Dust bin doesn't empty on its own
Yes
• It does not have a mapping feature • Does not have a virtual wall • No Smartphone APP • Does not support Amazon Alexa • Loud • Long charging time • Low battery capacity 2600 mAh
Overall Winner
WAS THIS COMPARISON BETWEEN Roborock E35 & iLife V8s HELPFUL TO YOU? IF YES, PLEASE SHARE IT WITH A FRIEND.