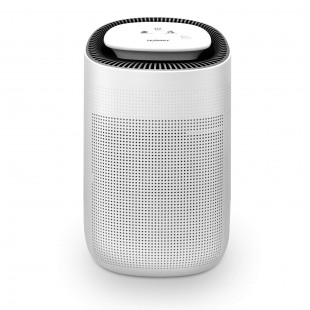 Reasons to buy Tenergy Sorbi 1000ml:
1000ml Air Dehumidifier
True HEPA Filter
Adjustable Air Speed
Ideal for Closets and Bathrooms
Check price here....
summary Review:
PERFORMANCE

Tenergy Sorbi 1000ml

DEHUMIDIFICATION PINT PER DAY
ROOM COVERAGE
FULL WATER TANK ALERT
ELIMINATES BACTERIA
PROTECTS HOME FROM MILDEW & BACTERIA
IDEAL FOR BASEMENT
IDEAL FOR BEDROOM
IDEAL FOR ENCLOSED SPACES
EFFORTLESS HUMIDITY CONTROL
MOSITURE REMOVAL ''GALLONS''
FAN SPEED
ANTI-BACTERIAL MESH FILTER
FEATURES & SPECS

USABILITY

Tenergy Sorbi 1000ml

EASY TO MOVE FROM PLACE TO PLACE
EASY TO EMPTY
EASY TO CONTROL
AUTO SHUT OFF
FULL WATER TANK INDICATOR
REMOVABLE WATER TANK

DESIGN

Tenergy Sorbi 1000ml

WATER TANK CAPACITY
WASHABLE FILTERS
AVAILABLE SETTINGS
PORTABLE DESIGN
SPACE SAVING DESIGN
EMITS HEAT WHEN IN USE
ENERGY STAR RATING
MECHANICAL / ELECTRONIC CONTROLS
POWER CORD LENGTH
DIMENSIONS
WEIGHT
WATTS
Amps

CONCLUSION
DEHUMIDIFICATION PINT PER DAY
Yes
Ably removes 1.6 pint of moisture per day. Operational is a minimum operating temperature of 45F and maximum of 122 F.
ROOM COVERAGE
Yes
200 square feet room coverage – ideal for basements, bathrooms, small offices, closets etc within this coverage.
FULL WATER TANK ALERT
Yes
Full water LED indicator – gently lights to show that water reservoir is full and requires to be emptied.
ELIMINATES BACTERIA
Yes
Heap filtration system fights against 99.7% of bacteria and other allergens. Provides safe environment for allergic and asthmatic people.
PROTECTS HOME FROM MILDEW & BACTERIA
Yes
Protects home walls, furniture, curtains and other appliances from mildew and bacteria.
IDEAL FOR BASEMENT
Yes
Removes excessive moisture from basements effectively. Uses a clean air delivery of 38 cubic meter per hour to dehumidify basements.
IDEAL FOR BEDROOM
Yes
Dehumidifiers at a very low noise level range of 35 – 42 dB only. Provides a peaceful rest in bedrooms.
IDEAL FOR ENCLOSED SPACES
Yes
Only thoroughly cleans enclosed spaces – don't crowd top and front outlets for superior results.
EFFORTLESS HUMIDITY CONTROL
Yes
Effortlessly controls humidity automatically. Removes excessive moisture in spaces with 80% humidity and 86º Fahrenheit.
MOSITURE REMOVAL ''GALLONS''
FAN SPEED
Yes
Features dual fan speeds – adjust between the high and low fan speed.
ANTI-BACTERIAL MESH FILTER
Yes
Uses Hepa anti-bacterial mesh filter – collects and traps the 99.97% of bacteria and other micro particles from air.
FEATURES & SPECS
Yes
Touch buttons control, LED full water indicator, Hepa filtration system, automatic shut off, 2 fan speeds and water level sensor.
EASY TO MOVE FROM PLACE TO PLACE
Yes
Petite size for easy movement from place to place.
EASY TO EMPTY
Yes
Power off device and take out removable water tank. Pour out water and place it back.
EASY TO CONTROL
Yes
Easy control through touch button control. Simply use touch buttons to power on or off and change fan speed.
AUTO SHUT OFF
Yes
Activates auto shut off when water tank is full. Prevents water from overflowing on surfaces.
FULL WATER TANK INDICATOR
Yes
Water level sensor – indicates when water tank is at full capacity.
REMOVABLE WATER TANK
Yes
Water tank can be easily removed to empty or clean. Install comes out without complicated procedures.
WATER TANK CAPACITY
Yes
Collects up to 1 liter or 1000 ml of water at full capacity
WASHABLE FILTERS
Yes
Hepa filter should be washed often to promote effectiveness. Replace after 6 months depending on air quality and usage.
AVAILABLE SETTINGS
Yes
Fan speed and on/off settings
PORTABLE DESIGN
Yes
Low weight device – weighs only 6 pounds for a portable design.
SPACE SAVING DESIGN
Yes
Compact and petite build – stands upright to consume much less space. Suitable for rooms without much storage space.
EMITS HEAT WHEN IN USE
Yes
Runs through emitting heat. Dual fan speeds produce heat as it absorbs moisture from the air within coverage.
ENERGY STAR RATING
Yes
Energy efficiency dehumidifier – will not consume high energy levels. Lets you spend less on power bills depending on usage.
MECHANICAL / ELECTRONIC CONTROLS
Yes
Electronic controls with simple touch buttons
DIMENSIONS
Yes
12.4 x 8.5 x 7.7 inches
WATTS
Yes
Maximum power of 45 watts
PROS
Yes
• Long power cord length measuring 5 feet long • True Hepa filtration system eliminates 99.97% of bacteria and other particles • Adjustable air fan speed between high and low • Suitable for people with asthma and allergies • Easy to control through touch buttons • Whisper quiet operation using Peltier technology • Prevents water spills with auto shut off • LED full water tank indicator • 1000 ml water tank capacity • High clean air deliver rate • Has a simple plug and play design • Easy to move from place to place • Effortless washable and replaceable filters
CONS
Yes
• No remote or App for effortless control • Removes only small quantities of moisture • Doesn't have a built in water pump • No continuous water drainage option
WAS THIS REVIEW HELPFUL TO YOU? IF YES, PLEASE SHARE IT WITH A FRIEND.