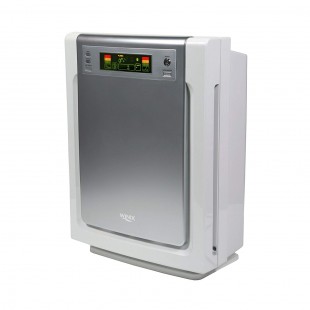 Reasons to buy Winix 9500:
Smart Sensors with an Auto-Mode.
A 5 stage air-filtration system.
For medium-sized rooms of up-to 283sq.ft.
PlasmaWave-technology attacks pollutants.
Check price here....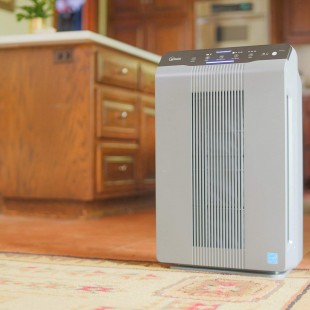 Reasons to buy Winix 5300 2 :
Has a 3-stage system that cleans 99.97% pollutants.
It can remove several allergens
Purifies your room-air automatically
Suitable for medium and large rooms
Check price here....
summary Review:
| | |
| --- | --- |
| PERFORMANCE | |
| USABILITY | |
| SAFETY | |
| APPEARANCE | |
HEPA FILTER
Yes
Includes a True HEPA Filter that captures and eliminates airborne-pollutants as small as 0.3-microns at an efficiency rate of 99.97%.
Yes
It uses a True-HEPA filter which captures up to 99.97% of airborne particles that pollute the air you breath while indoors.
TIMER
Yes
Features a programmable-timer that can be set for either 1, 4 or 8 hours of operation depending on your air-purification needs.
Yes
Yes, Via the control panel you will see a Timer button that you can press to select a desired length of time.
REMOVES CIGARETTE ODOR
Yes
It uses an activated granular carbon filter with advanced odor control technology to trap and eliminate chemical-odors including; cigarette-odors.
Yes
It will eliminate cigarette odor & smoke using both the PlasmaWave Technology and a True HEPA filter to capture up to 99.97% of cigarette smoke.
ROOM SIZE AND AIRFLOW
Yes
Designed for use in small-to-medium room sizes of up-to 283sq.ft. It also has air-inlets on sides & air-outlets at the front in-order to create a decent airflow-delivery-rate.
Yes
Its room coverage is 360 sq.ft While its Air flow CADR rating for Dust - is 243 Sq.ft, Pollen - 246 Sq.ft and for Smoke - 232 Sq.ft.
FIGHTS GERMS
Yes
It uses a Nano-Silver Mesh Filter with an antimicrobial-shield to provide superior germ-protection while neutralizing bacteria on contact.
Yes
PlasmaWave technology creates Hydroxyls which neutralize bacteria and germs that could make you sick.
ELIMINATES DUST MITES
Yes
It uses a True HEPA Filter to capture and eliminate dust-mites while the washable mesh pre-filter helps to trap large dust-particles.
Yes
The True HEPA filter will trap all air pollutants of size 0.3 microns and dust mites are of this size.
REMOVES PET DANDER
Yes
The integrated Anti-microbial True HEPA Filter can capture 99.97% of airborne pollutants including; pet-dander.
Yes
It uses a True HEPA filter to remove pet dander & far which makes it perfect for use in homes with Allergic & Asthmatic people.
GETS RID OF POLLEN
Yes
The True HEPA Filter helps to remove airborne-particles including pollen and other pollutants down to 0.3-microns at an efficiency of 99.97%.
Yes
It can capture and remove 99.97% of pollen from indoor air thus making it safe to breathe.
REMOVES SMOKE
Yes
Uses a Washable activated granular carbon Filter and true HEPA filter to eliminate cooking-smoke, cigarette-smoke and other household-odors.
Yes
It uses a 3 Stage Air Purification system with a coated carbon filter that reduces smoke, household odors from the kitchen, pets odor and VOCs.
REMOVES MOLD
Yes
Uses an Anti-microbial True HEPA Filter and PlasmaWave-Technology to trap and eliminate 99.97% of mold-spores and down to 0.3-microns.
Yes
The integrated True HEPA Filter is very effective at removing mold spores by 99.97% success.
TRAPS ALLERGENS
Yes
Eliminates 99.97% of allergens and other airborne-pollutants using a True HEPA Filter and PlasmaWave-Technology.
Yes
It traps allergens by 99.97% success using its effective True HEPA Filtration system hence making air in your indoor environment safe to breathe.
QUIET OPERATION
Yes
This unit features an ultra-quiet fan that emits minimal-sound for peaceful, night-time operation.
Yes
Once in low level setting, this unit will operate quietly letting you sleep peacefully or enjoy your private time without getting interrupted by noise.
WASHABLE PRE-FILTERS
Yes
Features a Washable Mesh Pre-Filter and Washable Odor Control Carbon Filter. Additionally, both filters must be washed every 3-months for effective operation.
Yes
Pre-filters should be cleaned once every 2 weeks in-order to achieve optimum air purification results.
EASY FILTER REPLACEMENT
Yes
Comes with easy to replace filters that can be accessed by removing the front-panel.
Yes
Yes, it's very easy to replace the filters of this device in just 5-minutes.
AUTOMATICALLY DETECTS AIRBORNE PARTICLES
Yes
An Auto-mode works along with Air-Quality-Sensors to consistently monitor the air around and automatically adjusts fan-speed to address the amount of air-pollutants in your space.
Yes
The Smart Sensors will always monitor air quality in your room and even various LED-lights will be displayed showing the air-quality within your room.
SLEEP MODE
Yes
When operating in sleep-mode, this device maintains a low fan speed dim display-panel-lights for optimum comfort throughout the night.
Yes
Yes, it has a sleep mode which helps to save energy but the SmartSensor will always be alert in-order to purify air when necessary.
WATTAGE
Yes
It features energy-consumption rate of 70-watts on the highest fan-speed and 6-watts on the lowest fan-speed.
Yes
The wattage changes as you increase motor or fan speed. For example at Speed-1 uses 14-watts, Speed-2 uses 34-watts, Speed-3 uses 70-watts, Speed-4 uses 128-watts.
ENERGY STAR
Yes
It's Energy Star Certified because it uses only 6-watts in sleep-mode and 70-watts in turbo-mode which makes it very energy-efficient.
Yes
Yes it is energy star certified which makes it is a very economical appliance.
CONTROLS AND MODES
Yes
It has a Display-control-panel at top-front-section with modes like; Auto, sleep, PlasmaWave, 4-Fan-speeds, Timer, LED-indicators and SmartSensors.
Yes
It has various control-modes which include; Auto Mode, Sleep Mode and Turbo Mode.
FILTER REPLACEMENT REMINDER
Yes
The replace filter LED-indicator will illuminate on the control-panel to notify you that it's time to replace the filter cassette for optimum-performance and fresh-air-circulation.
Yes
The filter replacement function will notify you when it is time to make filter replacement. However, the True HEPA filter is replaceable while the Pre-filter is permanent.
ECONOMICAL
Yes
It's very economical and energy-efficient whereby it will help you save a lot of money on electricity bills annually.
Yes
It is Energy Star Certified whereby it can run for 7 days and 12 hours per day but with limited power consumption.
AFFORDABLE
Yes
It is very affordable yet it has some of the best features in the air-purification industry.
Yes
Yes, it costs less than $200 which puts it among the best affordable air purifiers on the market.
IDEAL FOR ASTHMATIC PEOPLE
Yes
The Anti-microbial True HEPA Filter and PlasmaWave Technology help to effectively remove 99.97% of allergens which cause asthma.
Yes
Yes, it is good for people with Asthma because it eliminates 99.97% of air pollutants such as allergens, dust, pollen, smoke and dust mites.
REMOTE CONTROL
Yes
It comes with a handy remote-control that will allow you to adjust various settings within a 20-foot radius from the unit.
FILTER LIFE - BASED ON USE
Yes
The True HEPA Filtration must be replaced every 12-months while the Activated Granular Carbon-Filter & Mesh-Pre-Filter must be washed every 3-months and replaced after 12-months.
Yes
You should change both the True HEPA filter & Carbon filter after 12 months (1 year). The filter replacement reminder will let you know.

Winix 9500
OZONE FREE
Yes
Uses PlasmaWave-Technology to neutralize airborne-pollutants without generating harmful-ozone.
Yes
It is Ozone free and does not emit any harmful gases when under operation.
DESIGN
Yes
Has a tower-shaped structure with a Display-control-panel at the top-front-section featuring several button-modes, LED-indicators and sensors coupled with a bottom-stand.
Yes
It features a nice-looking, contemporary design that adds beauty and style to your bedroom, sitting-room, dining or office.
SIZE AND APPEARANCE
Yes
Its dimensions are; 16.5"W x 9.9"L x 21.9"H and it also features a white-silver, nice-looking, tower-shaped-body made from durable ABS-plastic.
Yes
It features dimensions of 14.9in (W) x 7.8in (D) x 23.6in (H). Additionally, the controls are on top while air-vents are on the sides.
WEIGHT
Yes
24.3-pounds which make it lightweight and easy to transport from room to room.
Yes
This device weighs only 17.6-lbs which makes it very lightweight and portable enough to carry around your home.
Overall Winner
WAS THIS COMPARISON BETWEEN Winix 9500 & Winix 5300 2 HELPFUL TO YOU? IF YES, PLEASE SHARE IT WITH A FRIEND.