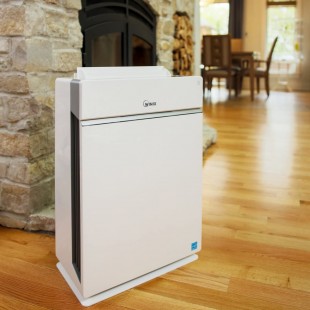 Reasons to buy Winix hr950:
Has 5-stages of air purification.
It reduces VOCs and household odors
True HEPA filter captures 99.97% of airborne-allergens.
PlasmaWave Technology breaks down allergens without emitting Ozone.
Check price here....
summary Review:
PERFORMANCE

Winix hr950

HEPA FILTER
TIMER
REMOVES CIGARETTE ODOR
ROOM SIZE AND AIRFLOW
FIGHTS GERMS
ELIMINATES DUST MITES
REMOVES PET DANDER
GETS RID OF POLLEN
REMOVES SMOKE
REMOVES MOLD
TRAPS ALLERGENS
QUIET OPERATION
WASHABLE PRE-FILTERS
EASY FILTER REPLACEMENT
AUTOMATICALLY DETECTS AIRBORNE PARTICLES
SLEEP MODE
WATTAGE
ENERGY STAR

USABILITY

Winix hr950

CONTROLS AND MODES
FILTER REPLACEMENT REMINDER
ECONOMICAL
AFFORDABLE
IDEAL FOR ASTHMATIC PEOPLE
FILTER LIFE - BASED ON USE

SAFETY
APPEARANCE

Winix hr950

DESIGN
SIZE AND APPEARANCE
WEIGHT
HEPA FILTER
Yes
Has an Anti-microbial True HEPA Filter that can capture and eliminate 99.97% airborne-pollutants up-to as 0.3-microns.
TIMER
Yes
Features a Timer-button that allows you to set the unit to operate for 1, 4 or 8 hours. The Timer LED-light will indicate the selected length of operation.
REMOVES CIGARETTE ODOR
Yes
Uses a CD Carbon Filter to trap and eliminate different household-odors including; cigarette-odor.
ROOM SIZE AND AIRFLOW
Yes
Designed for use in small-to-medium sized rooms of up-to 400Sq.Ft. It also takes in polluted-air from sides while clean purified -air comes out from the top-front section.
FIGHTS GERMS
Yes
Uses PlasmaWave-Technology and an Anti-microbial True HEPA Filter to destroy germs, bacteria and other indoor pollutants.
ELIMINATES DUST MITES
Yes
The Anti-microbial True HEPA Filter helps to trap and eliminate dust-mites while the Washable Pre-Filter helps to trap large dust-particles.
REMOVES PET DANDER
Yes
Its Anti-microbial True HEPA Filter will help to capture 99.99% of airborne-pollutants including; pet-dander.
GETS RID OF POLLEN
Yes
The Anti-microbial True HEPA Filter can eliminate airborne-pollutants like pollen down to 0.3-microns at an efficiency-rate of 99.97%.
REMOVES SMOKE
Yes
The CD Carbon-Filter coupled with PlasmaWave-Technology will help to eliminate cooking-smoke, cigarette-smoke and other household-odors.
REMOVES MOLD
Yes
Its Anti-microbial True HEPA Filter will help to eliminate mold-spores at an efficiency of 99.97% down to 0.3-microns.
TRAPS ALLERGENS
Yes
This unit can trap and eliminate 99.97% of allergens and other airborne-pollutants using an Anti-microbial True HEPA Filter coupled with PlasmaWave-Technology.
QUIET OPERATION
Yes
This unit is whisper-silent on sleep-mode and it's also really quiet when running on lowest fan-speed making it perfect for use in rooms that require optimum-silence.
WASHABLE PRE-FILTERS
Yes
This unit comes with a Washable Pre-Filter which is the first line of defense against large particles.
EASY FILTER REPLACEMENT
Yes
Its filters are very easy access and replace by simply removing the front-panel using a screw-driver.
AUTOMATICALLY DETECTS AIRBORNE PARTICLES
Yes
Features an Auto-mode which works along with Smart-Sensors to monitor the air-quality and then automatically adjusts fan-speed in-order to equalize the airborne-pollutants and create clean air.
SLEEP MODE
Yes
When Sleep-mode is selected, the fan-speed is automatically set to Low and the Air-Quality light is disabled. This will help you achieve quiet and relaxed night-time operation.
WATTAGE
Yes
This unit uses 11-watts on the lowest speed-setting (sleep-mode) and 90-watts on the highest speed-setting (Turbo-mode). It also has a power-voltage of AC 120V @ 60Hz.
ENERGY STAR
Yes
It's Energy Star Certified for low power-consumption at only 90-watts at the highest speed setting and only 11-watts at the lowest speed-setting.
CONTROLS AND MODES
Yes
It has a control-panel at top-section with several modes including; Auto, sleep, PlasmaWave, Fan-speed, Timer, child-lock coupled with multiple LED-indicators and sensors.
FILTER REPLACEMENT REMINDER
Yes
When the Check Filter indicator LED is on, it is time to replace both the Anti-microbial True HEPA and CD Carbon filters.
ECONOMICAL
Yes
This unit is very energy-efficient and will help you save on electricity bills annually.
AFFORDABLE
Yes
It's affordable compared to other advanced air-purifier models with similar smart-features.
IDEAL FOR ASTHMATIC PEOPLE
Yes
Uses an Anti-microbial True HEPA Filter and PlasmaWave-Technology to eliminate 99.97% of allergens that cause asthma.
FILTER LIFE - BASED ON USE
Yes
The (CD) Carbon Filter should be changed every 6-months and the True HEPA Filter needs to be changed every 12-months of constant usage. The Pre-filter is washable and permanent.
CHILD LOCK
Yes
When Child Lock is enabled, the control panel is locked and the settings cannot be changed.
OZONE FREE
Yes
It uses PlasmaWave-Technology to eliminate airborne-pollutants without emitting harmful-Ozone which makes it Eco-friendly.
DESIGN
Yes
Has a tower-shaped structure with a display-control-panel at the top-section coupled with an air-quality LED-light at the front. It also has a white, stylish body made of ABS-plastic.
SIZE AND APPEARANCE
Yes
It features dimensions of 16.3"W x 9.6"D x 23.6"H which makes it very slim and portable. It even has a white, tower-shaped body made of durable ABS-plastic.
WEIGHT
Yes
18.7-pounds and this makes it very easy to lift and move from room-to-room.
WAS THIS REVIEW HELPFUL TO YOU? IF YES, PLEASE SHARE IT WITH A FRIEND.